Our purpose is to help you attract more clients to your practice
At WebHealer we create websites for professional therapists. Our websites are very easy to use and understand, and we specialise in listing them at the top of the world's favourite search engines so they are easy to find by clients.
Therapists often come to us for their very first website, typically with little knowledge of what is involved. If that's you, our
Technophobes Welcome
page may be a good one to read first. Around 25% of people however move to us from another provider, usually to improve the effectiveness of their website at attracting clients. WebHealer has created a comprehensive process for helping therapists grow their practice. We call it
AIDAN™
and it includes powerful search engine optimisation. If this is what matters most to you then try our
Get More Clients
page for more information about this approach.
Delivering results for our customers in a highly cost effective way is what drives us, but we also believe in keeping things simple and talking in plain English, something that our customers tell us they appreciate.
WebHealer clients have top places on Google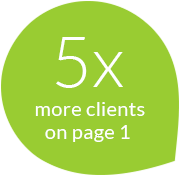 If you're hoping to reach out to new clients via your website, the first step is for them to find it - and that requires a top place on Google. Unfortunately you'll find that you're up against stiff competition. Try a search like "counselling central london" for example and Google will give you a list of 18 million websites. WebHealer achieve top Google places using a proprietary solution we call SearchMax which we have been developing and improving for more than 15 years.SearchMax is the reason why recent research, independently verified by Private Practice Hub, showed that WebHealer clients occupy 5x as many page one Google places than our nearest competitor. See our blog entry Top 10 providers of therapy websites. In fact if you do try that search for "counselling central london" you should find at least four WebHealer clients in the top 10.

WebHealer undoubtedly has 'clout' with the search machines and I would (and have) recommend(ed) WebHealer to colleagues setting up their website from scratch or are unhappy with their current website visibility.
Effective "mobile friendly" websites at great prices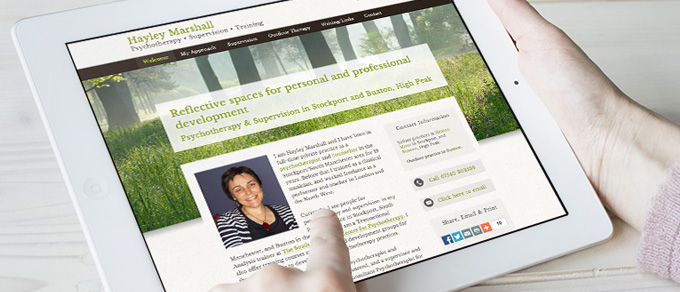 In addition to search engine placement, an effective website needs design that stays up to date so that people can still see it on newly emerging devices. Today that means a "mobile friendly" design is essential. These are just two of the many factors involved in ensuring a website performs effectively. We back up our commitment to producing results for our customers with an expertly assembled package of features, advice and customer support that comes as standard with our service. We also know that budgets are constrained for most therapists so we use our keen focus on the therapy sector to operate efficiently and keep costs low. In fact we're passionate about value for money. Just look at our approach to design for example. We won't try and talk you into the most expensive option, in fact we'll encourage you to try the cheapest option first and in fact most of our clients find this is perfect for them. If you need something more sophisticated we've invested heavily in creating our Silver Design Service that offers unique customised design at very low prices - see our Design page for more details.
Trusted and valued by our customers for over 10 years
We are a small company that has been steadily growing through word of mouth for over 10 years. We aren't a pushy sales focussed operation, in fact we don't even have a sales team. If you contact us you'll speak to the same people who provide our customer support. We also know that most therapists are not "techies" so we avoid jargon whenever we can can, preferring to use plain English with our focus always on achieving results. Our customers seem to like this and we are proud of the positive feedback we get almost daily. There are quite a few "testimonials" on this website yet none have been requested by us. They are all extracts from emails our customers have sent us in the course of us providing support, such as this one.

After 10 years in clinic I have finally decided to retire into the countryside and spend more time with my family. For this reason please can you take down my website asap.Sincere thanks for introducing me to James your web designer - he did a magnificent job 10 years ago, and the site has stood the test of time and had many admirers over the years. He is a great credit to you. As for WebHealer - you work away quietly and professionally in the background, and it has been a pleasure working with you. I really have appreciated all you do, so thanks again.
Ros Morgan
Recommended by professional therapist associations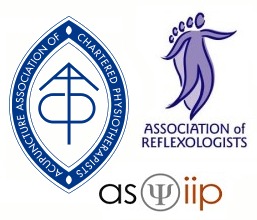 WebHealer is proud to be recommended by a growing number of professional therapy associations, including the Acupuncture Association of Chartered Physiotherapists (AACP) and the Association of Reflexologists. See our Preferred Supplier page for more details.